New and upcoming L. vannamei producers

Scope /
Although the largest L. vannamei shrimp producing nations are China, Ecuador, India, Vietnam and Indonesia, there are many smaller and upcoming producers as well. While many of these countries produce small volumes, production is often dominated by a few larger (partially) vertically integrated players who often function as catalyzers for growth for smaller farmers around them as well. These vertically integrated players export significant quantities of shrimp from a couple of 1,000s MT to 10,000s MT and are potential partners that allow international buyers to diversify their origins.

How do these players manage to position and profile themselves among the larger producers? What are the challenges they are confronted with to grow their business? Do they have the potential to position themselves as niche suppliers - gauging better prices due to the story they have to tell? Or do they struggle in the marketplace because of a lack of visibility and a lack of knowledge?

In this seminar we will provide an overview of what's happening with smaller producers in Latin America, Asia and the Middle East and we will talk with some of the leading producers from these countries. We will also touch upon RAS farming of L. vannamei shrimp in Europe and the US, but this specific segment will be covered more extensively next year.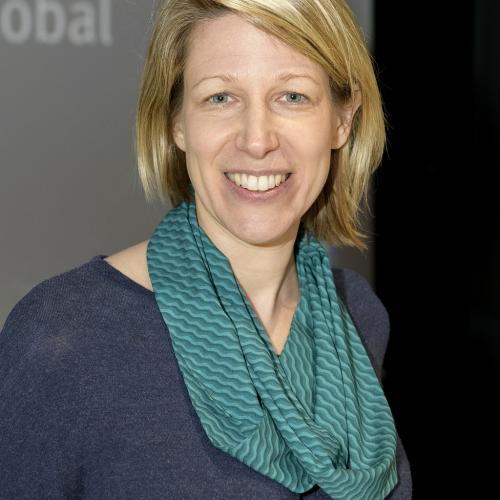 Chairperson /
Barbara Janker
Barbara Janker currently holds the position as Global Marketing & Communications Director at the Aquaculture Stewardship Council ASC after having worked in several roles in the market development team since her start at ASC in 2015.
Born in Austria, Barbara first studied journalism at the University of Vienna and holds a Master of Business Administration (MBA) from Warwick Business School (UK) with a focus on CSR and sustainability. After positions in marketing and PR in the private sector and in consulting, she joined the NGO world 12 years ago. Prior to the ASC, Barbara Janker worked for the World Wide Fund for Nature WWF for five years. She initially coordinated the area of corporate partnerships in Eastern Europe before setting up the topic of "Sustainable Food" for WWF Austria. She was also seconded to Thailand to support the local team in their market transformation work.