Innovation and Technology

Scope /
Today, shrimp farming operations around the world have not been very technology driven. Only some of the more advanced farmers have been adopting technological solutions that make their farming operations smarter, less risky and more efficient and sustainable. Mostly these are medium and larger size farms, but not the 100,000s small scale farmers that dominate the industry.

Due to the high degree of fragmentation in the supply chain and the large number of small-scale farmers out there, it's hard to drive technology adoption. Many small-scale farmers have different priorities, such as the access to inputs, financial services and markets. The fragmentation of the supply chain also makes traceability from pond to plate hard to maintain.

In this seminar we will investigate some of the technologies driving efficiency and sustainability at the farming level, some technologies helping to overcome specific challenges of small scale farmers, and some technologies helping to maintain traceability in the supply chain. We will leave you with inspiration and food for thought about how the future of shrimp farming and supply chains might look like.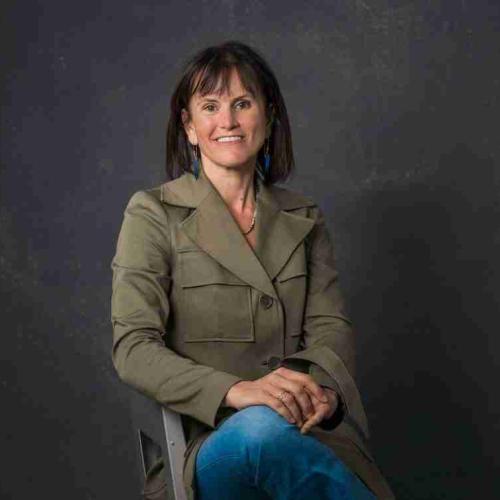 Chairperson /
Amy Novogratz, Managing Partner
Amy's career as a change maker has focused on building collaborative solutions to some of the world's most pressing challenges. Through working with the deep ocean scientist Sylvia Earle on an ocean conservation initiative, Amy and her partner realised the urgency of reducing pressure on our ocean and saw investing in the transformation of aquaculture to a healthier and more sustainable food system as the solution. They launched Aqua-Spark, the first global investment fund dedicated to sustainable aquaculture in 2013, and have built a global ecosystem of portfolio companies, partners and investors who share their vision. In the decade prior, Amy served as as director of the TED Conference's annual TED Prize, leading more than twenty global collaborations across a broad spectrum of sectors, including healthcare, education, science, technology, conservation, art, and activism. With TED, her list of notable projects include: Jamie Oliver's Food revolution, JR's Inside Out Project, and Bono's One.org and Sylvia Earle's Mission Blue. Before TED Amy helped to launch start ups in both social policy and media.