Feed and Genetics
Scope /
Due to scarcity, shrimp feed manufacturers around the world are confronted with rapidly rising costs of feed ingredients. These costs and the scarcity of raw materials forces feed manufacturers to change feed formulation and/or to increase the price of their products. At the same time, the rising cost of conventional feed ingredients may accelerate the adoption of novel feed ingredients which could be a benefit for the sustainability of farmed shrimp. In this seminar you will learn about short and long term trends in shrimp feed formulation and feed management. We will also look into the developments in shrimp genetics, which may also have a positive impact on the efficiency and risks of shrimp farming operations worldwide.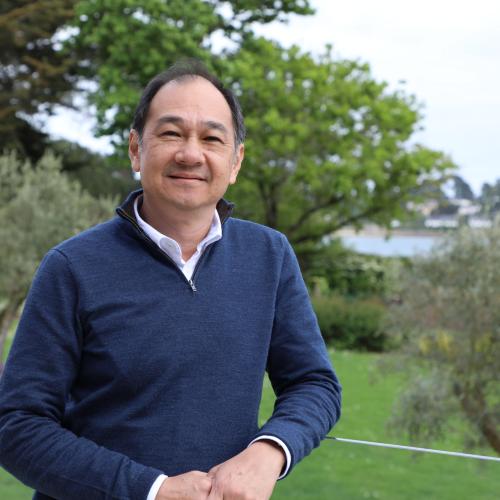 Ronnie currently serves on the advisory board of Calysta, USA; as regional aquaculture consultant with the US Grains Council and is an advisor to BASF, Germany. He also acts as a mentor at Hatch – an aquaculture startup accelerator. Ronnie recently stepped down as Vice-President at Blue Archipelago – the largest integrated shrimp enterprise in Malaysia, responsible for downstream operations. He was Executive Director and board member at Regal Springs Group – the largest tilapia integrator in the world. He co-led the sale of the company. He started his career building the aquaculture feed division in the Gold Coin Group – a major feed company in Asia.
An aquaculturist by training, he has over 38 years' experience in international marketing, supply chain and general management in multinational chemical and feed companies such as Rhone Poulenc and Imperial Chemical Industries. In addition to aquaculture and feed, he has working knowledge of the oleochemical and zero calorie natural sweetener industries. He was a board member of the Malaysian Palm Oil Board and ICI's representative to RSPO (Roundtable on Sustainable Palm Oil). Ronnie, who is Malaysian, read Environmental Biology at King's College, University of London and obtained his MSc. in Aquaculture from University of Stirling.